Art Submersion Experience – at the Erie Art Museum April 29th – September 2022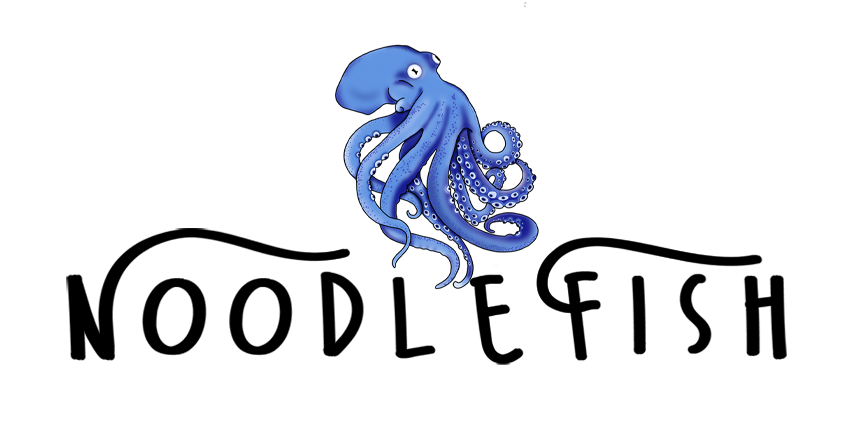 Narcissus, a new immersive art installation from Erie Art Company and Noodlefish, premieres at Gallery Night this Friday!
The installation is located in the Museum's Bacon Gallery, connecting the Museum entrance to the the Customs House, where guests can view the 99th Annual Nicole & Harry Martin Spring Show.
Narcissus is a narrative installation inspired by the ancient Greek myth found in Ovid's Metamorphoses. Visitors experience the exhibit as if they are Narcissus themselves. The pieces reflect distorted views and sound activations trigger questions that Echo, the water nymph in love with Narcissus, tried to convey to show her affection. At the end of the exhibition, visitors become captured in their own reflection until they "drown" in the mirror pool and are transformed into the flower, just like Narcissus.
The Artists of Narcissus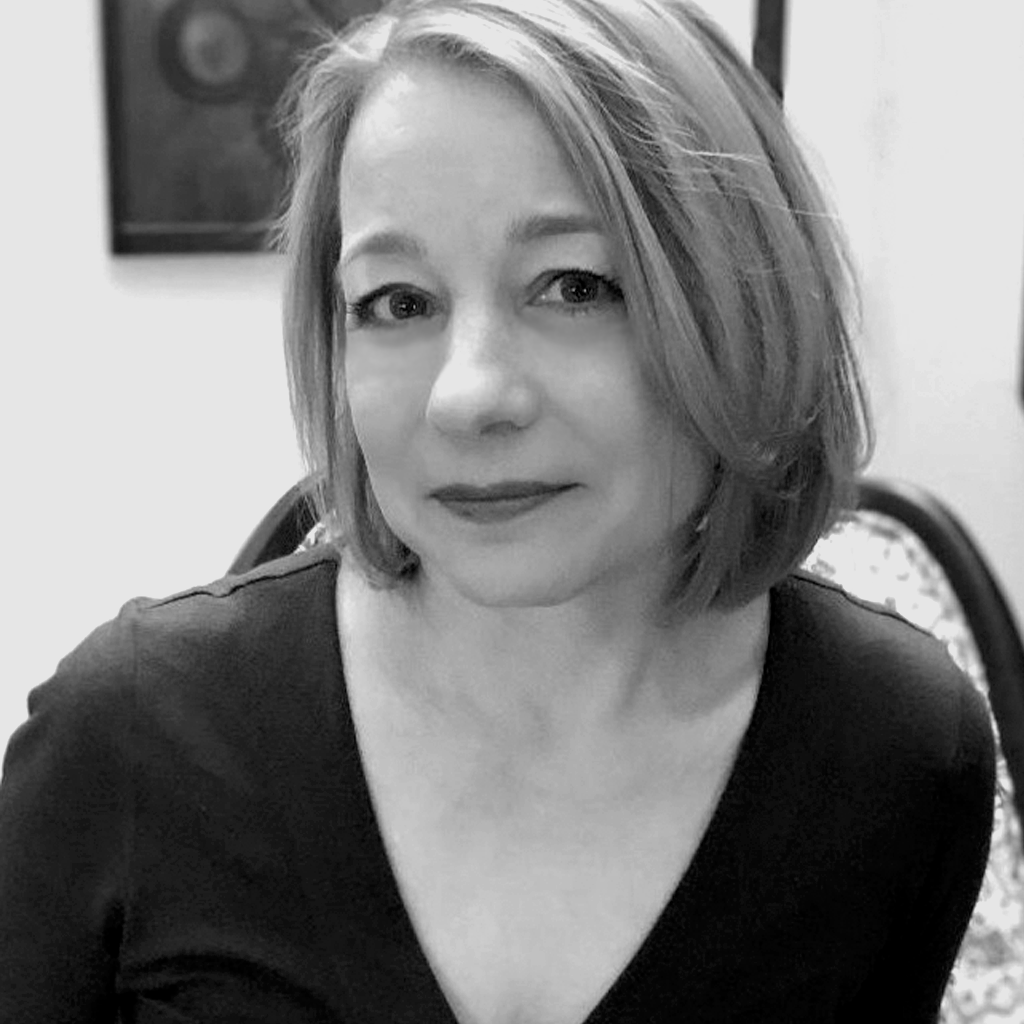 Theresa Gamble

Following a year of unexpected personal loss and the subsequent necessary self-reflection, being asked by friends to participate in the Narcissism show was a gift. I've been told I am good with themes. The opportunity for working with hard mirrored surfaces, a simple monochromatic palette, and the gentle natural silhouettes of flowers and branches delivered clarity and strength. I am grateful for the effective problem solving and ongoing support of this group of artists, and for the thoughtful professional insights of Erie Art Museum staff in staging and placement of all work for optimal effect.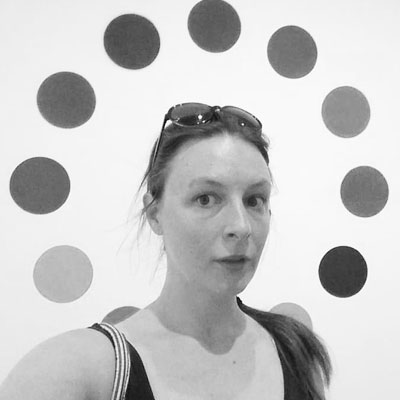 Annie Rosenthal
Congruent Congregation

Congruent Congregation is an exploration of sphere packing and the reflective surface. The arrangements or packing of spheres was first mathematically analyzed by Thomas Harriot (1587) after a question on piling cannonballs on ships posed to him as a scientific advisor by Sir Walter Raleigh on their expedition to America. Harriot's subsequent theory about the close-packing of spheres resembles atomism and modern atomic theory and later influenced Kepler's conjecture (2017), a mathematical theorem describing sphere packing in three-dimensional Euclidean space. In Euclidean space, there is no edge to the universe. Like your reflection on a mirrored sphere, space spreads out infinitely in all directions.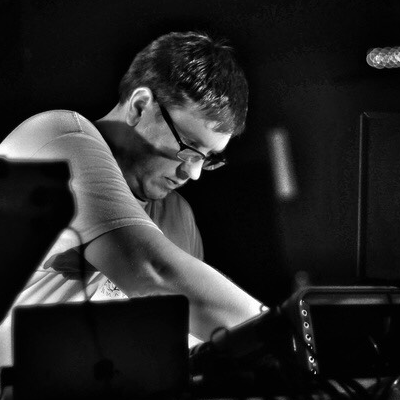 Adam Holquist

The sound design for Narcissus primarily consists of three elements — harmonic drones, field recordings, and spoken text — all of which are common elements in my own work. The drones are tuned to the Pythagorean harmonic series, in tribute to the ancient Greek origins of our story; and all contain binaural theta beats, which have been linked to dreaming and meditative states. The field recordings create a journey through the space, from approaching the water, to the pond's edge, to in the water, and finally far below it. The spoken text has been arranged into a narrative of recursion, disembodiment, and uncertainty. "Are you there? Can you hear me?" — a welcome, a confrontation, a lament?
Wren Holquist
Mirror Cloud
(Reflections On A Storm of Self-Entanglement)
Through the creation of organic shapes juxtaposed by synthetic materials, Wren Holquist (BFA, Edinboro University of PA) constructs a visual representation to examine the narcissists' tendency to mirror back to their audience what they hear with psychopathic precision, creating the illusion of engagement in the active conversation. While their ability to mimic real empathy is impressive, their interest is an illusion: They are unable to truly "listen". Their personal inner dialogue preoccupied with self-interests drowns out any opportunity for real connection outside themselves. They're simply too centered on their internal world to relate to others on a deeply human level.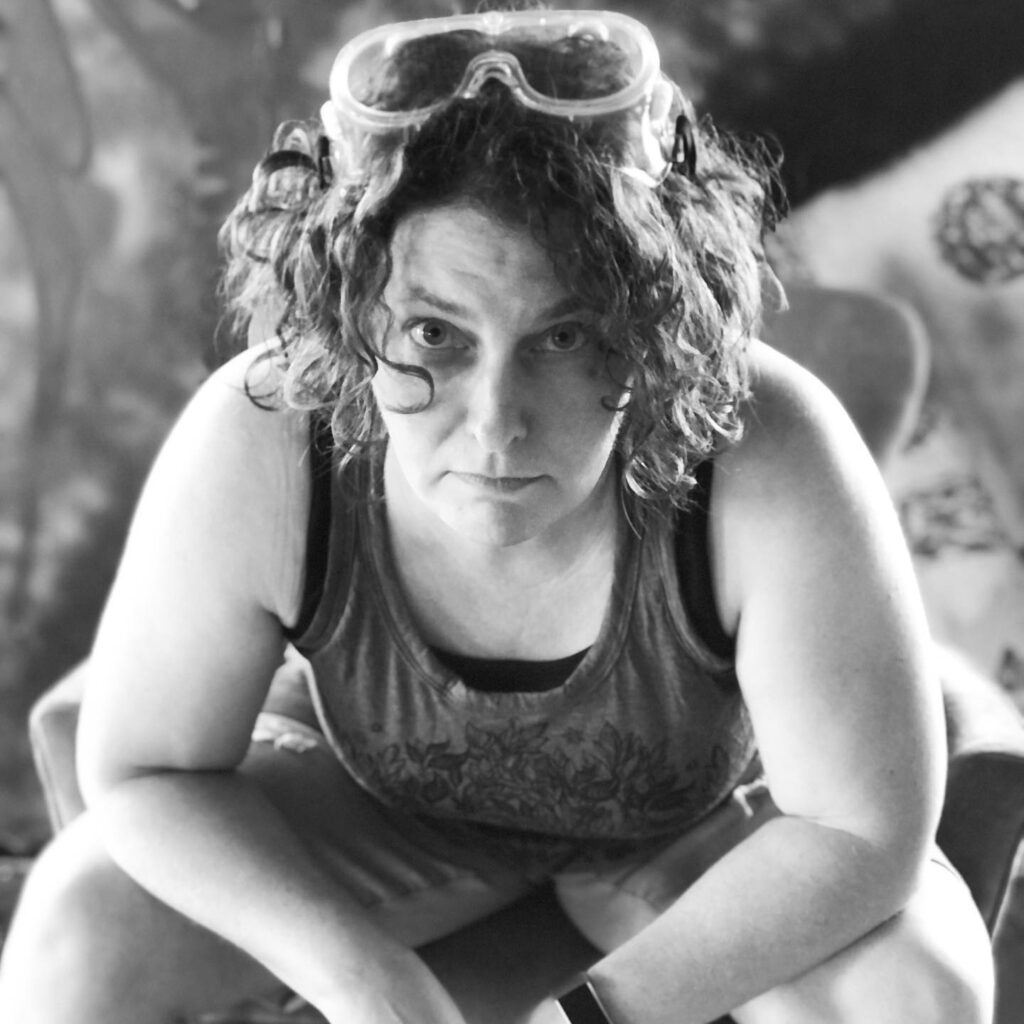 Margo Wolfe:

Immersive environments have always been where I'm most comfortable, even when the environment was meant to cause disruption or shifts in perspectives. A voracious reader from the beginning, I wanted to feel like I was part of the story, always. This concept grew from that yearning and an exploration of storytelling through that visual atmosphere, while aligning with the concept of distorted images that are so prevalent in our collective view. All through the additional lens of an intense collaborative process.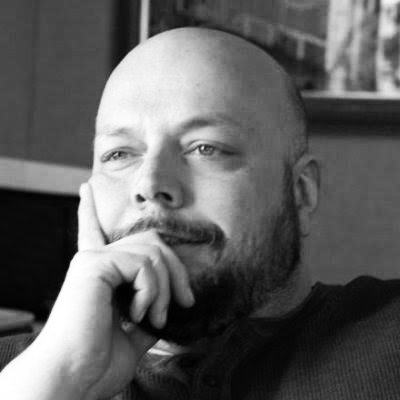 Brad Ford

My work explores the relationship between graphic sensibilities and technology. With influences as diverse as Salvador Dali and Berkeley Breathed, new styles are crafted.
"PopArt, meets old school graffiti, meets abstract expressionist composition. " -Hieronymus A. Bogs
I hope to convey 21st century postmodernism – specifically the Kitsch Movement. Kitsch is all about embracing everything that is possible in art. My pieces for this show play on the theme that the viewer becomes part of the painting. The reflective surface respond to light and movement of the viewer. The reflective paintings or mylar columns are never the same when being viewed by someone.
The boundaries between what is "high art" and "low art" are broken, and Kitsch painting can be whatever the artist wants it to be and whatever the viewer wants it to be.