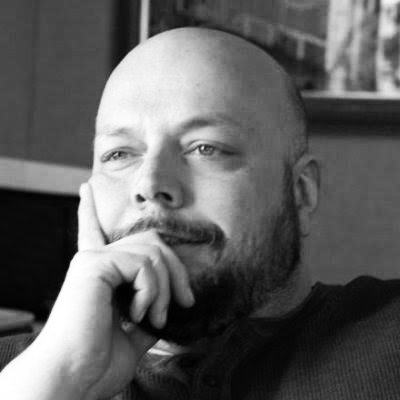 Brad Ford MBA – Director
Bradley Ford is a native Erie artist who has been producing art work to enrich the community for more than 30 years. Brad's diverse artistic background includes a BFA in Animation from Edinboro University and a MBA from Western Governors school. His professional experience includes his work as a graphic designer, web developer, painter, and as set designer for numerous dance and theatre performances, including Lake Erie Ballet's 2012 production Blue Ballet. While living in Salt Lake City for 8 years, Brad's work was pivotal in planning the Utah Arts Festival and in Erie has been instrumental with the productions of CelebratErie, Erie Crime Victim's Center Midday Dance Breaks, and regularly displays original artwork throughout the community. Urraro Gallery hosted his 2013 solo show of paintings, assemblage, and sculpture, "Of Rag-Dolls and Rocket-ships. Brads work has also been juried selected for the 2021 Erie Art Museum Spring Show., Brad has also been a strategic partner in the development of PACA and a founding member of Radius Co-Work space. Brad's work with Erie Art Gallery has him currently experimenting with digital art and developing a proprietary Blockchain to use with "tokenizing" its collection and offering the service to local artists.
---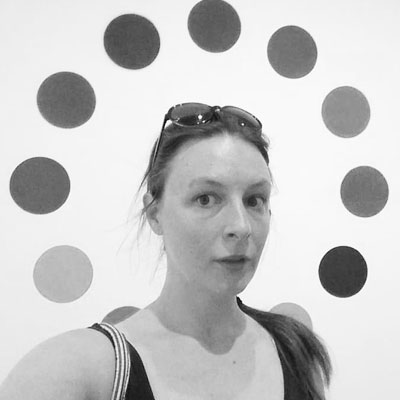 Annie Rosenthal – MAM –
Community Engagement
A perfect blend of the logical and artistic, Annie Rosenthal helps to keep Erie Art Company grounded in realism while allowing for lots of exuberant process. Annie's background in public relations, management, human resources, and management help guide the focus of the company and bring forth a sustainable process. Annie also jumps in with her superb problem-solving capabilities when an artistic endeavor has hit a snag. She is always elbow-deep in the flow of the work and her ability to engage the public brings them into the fold of EAC's mission.
---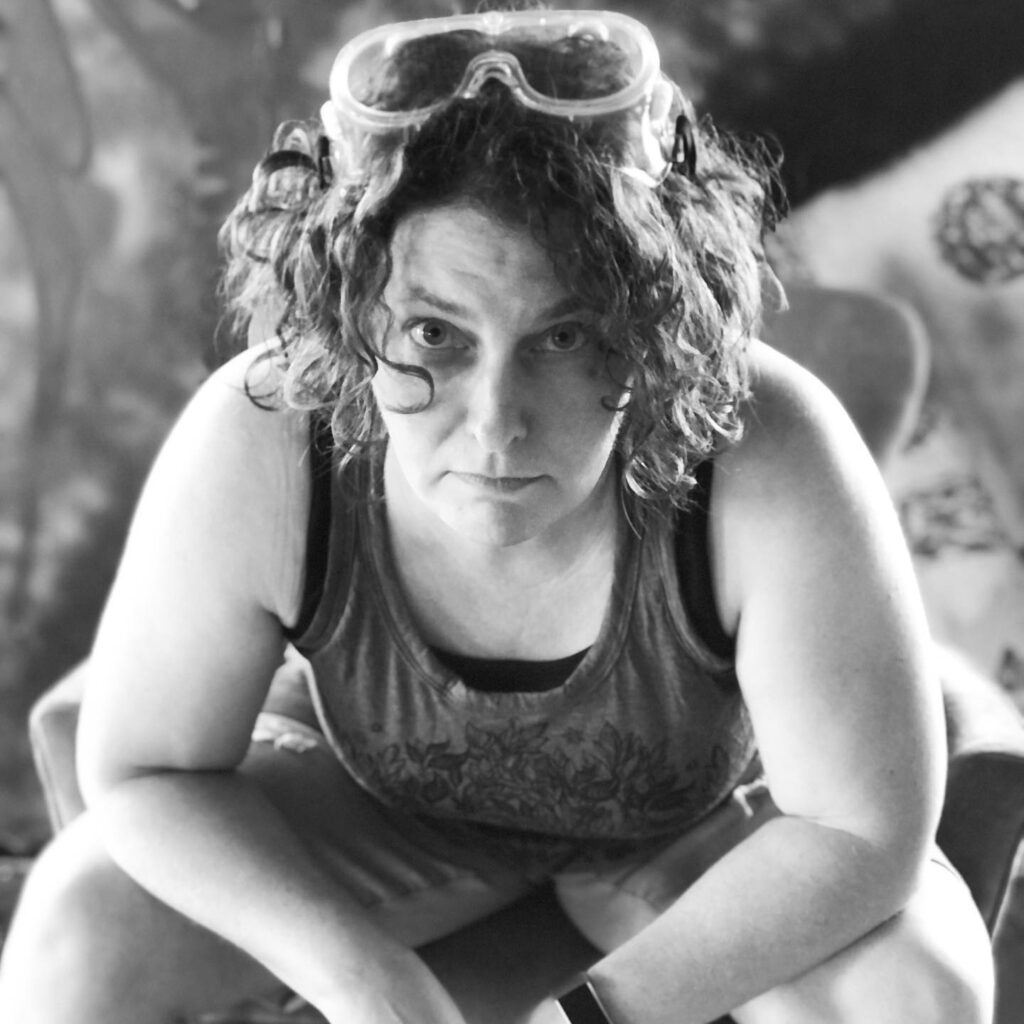 Margo Wolfe PHD – Program Director
Margo's work spans a wide road that focuses on everything from education, language, art, writing, and social activism. A teacher and innovator, she likes to work on several projects at once that often merge into a collaboration between unlikely entities. Margo helps to direct the funding initiatives for EACinc and provide a linear organizational pattern to the company. Currently, she is preparing preliminary work for the Noodlefish Productions interactive art park
---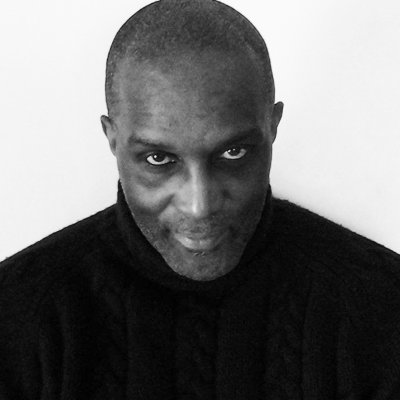 Lynn Johnson –

Lynn Johnson, is the founder and director of the AmeriMasala. The AmeriMasala is a movement that uses cultural arts and presentations to inspire the community to value the dignity and humanity of all people. The AmeriMasala has been acknowledged regionally with the "Andrew E. Murray Peacemaking Award" and recognized nationally by The United Nations' Church Women United Inc. for its promotion of peace, social justice and unity through the programming of the most culturally diverse arts event in Erie region's history. Fostering opportunities for cross-cultural apprecaition and respect has been central in Johnson's life journey. Studying West African rhythms and techniques from master Senegalese percussionist, M'bayerama Diagne and others, was central to Johnson becoming the primary catalyst for the healing powers of drum circles in the Erie area. Currently, Johnson is in the process of re-establishing the AmeriMasala as Erie's synthesis of art, education, social justice and business for community unity with our cultural arts presentations..
---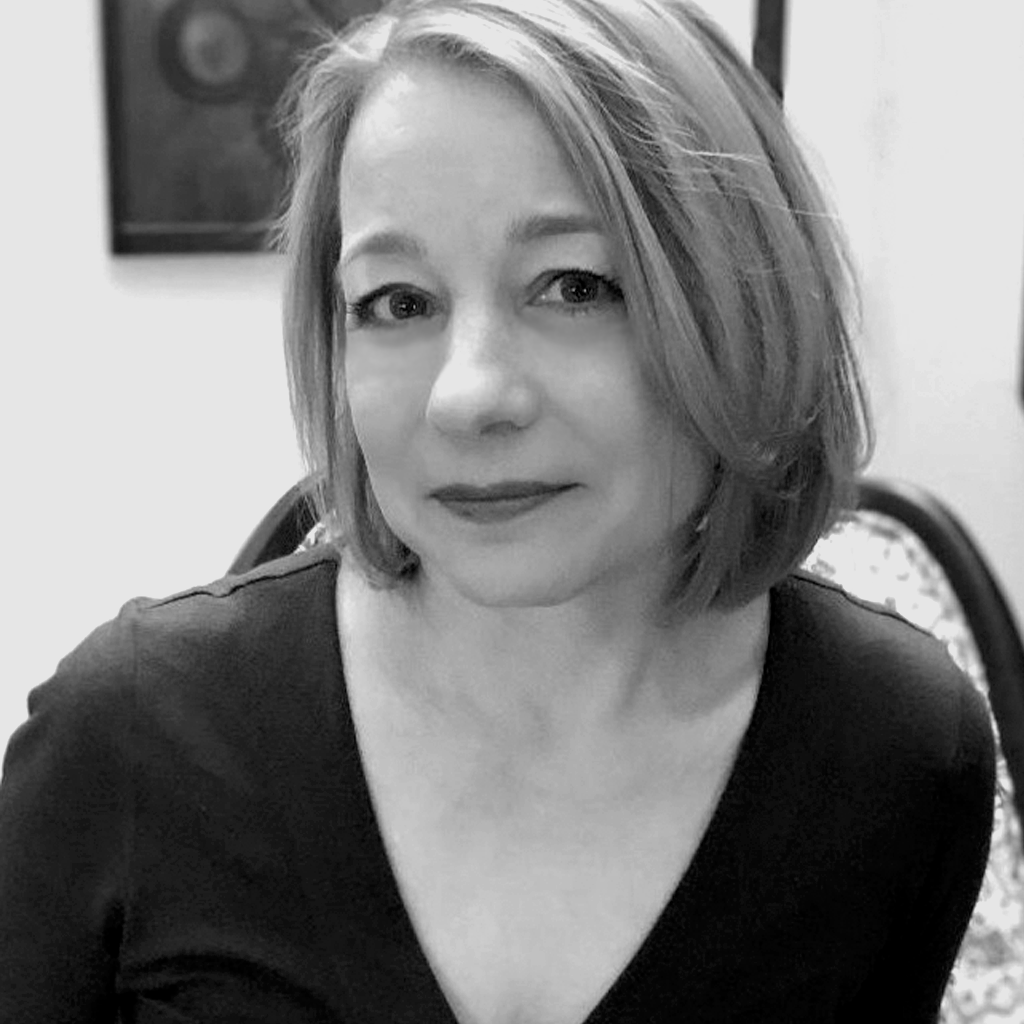 Theresa Gamble MA –
Erie Art History Consultant
Theresa is the Director of Library and Archives at the Hagen History Center. She holds an MA in Public History, is a Certified Records Manager, a Certified Compliance and Ethics Professional, and an Information Governance Professional. She has studied art at Edinboro University and MassArt. She is active in her neighborhood, and outside of it, being the project manager at the Hurry Hill Maple Museum in Edinboro for over 10 years. Her interests are many, and she is committed to and enthusiastic about creating purposeful and aesthetically pleasing public and private spaces. She values preserving buildings and art and those things with enduring qualities.
---
---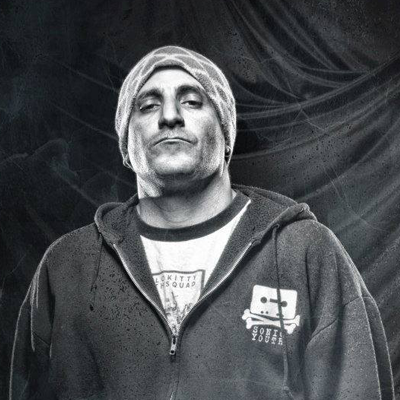 Garrett Skindell – Musical Arts & Performance Culture
Garrett Skindell is a local educator, coach, musician, promoter and creator… he graduated from Gannon University with a bachelor's in communications, and after working in broadcast media for ten years, returned to earn a degree in education from Edinboro University. He continues to enjoy his fruitful 25 year career as a history teacher, soccer coach, and volleyball coach in the Erie School District.
His background includes creating, organizing and promoting music and art festivals… bringing a wide variety of art, music, poetry, theater, film, animation, and photography together on display for the local community. He has been an influential member of the Erie music and art scene as a member of avant-garde musical acts. He organized the music festival known as the Sonic Shindig, he was a founding member of the Underground Artists Association (UAA) and helped create the three-day installation known as Blue Cat Cubed, which combined music, art, theater, poetry and spoken word into a weekend long multi-media sensory festival. He has curated tours at the Erie Art Museum and as a member of Hello Kitty Death Squad, won the very first Rock Erie Music Award for Alternative band of the year, with Skindell winning Essential Player of the Year and the band's debut album nominated for Album of the Year. He has performed at Celebrate Erie and various other music and art festivals throughout the region.
He is currently looking forward to his continued involvement in helping to bring the highest quality music, art, and culture to the community as well as creating spaces, venues and outlets for the next generation of artists to thrive and create in the future.