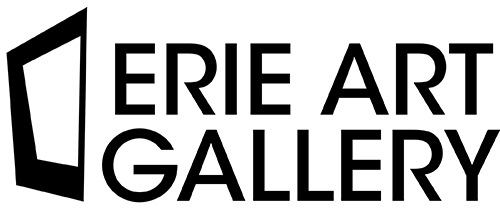 Erie Art Gallery is continually expanding the bridge between Art & Technology. With the help of NiftyKit EAG is experimenting with creating and selling NFTs and making the minting affordable and accessible. EAG will help Mint art each on the Polygon Blockchain. If you choose to sell it on our marketplace we will take a 30% commission. This is still a work in-progress and terms may change based on Blockchain we choose to use. Our hop is to make NFTs affordable to at risk artist in the Erie area.
To start, you can create an account here : nft.erieartgallery.com If you just want to sell your digital assets we can take them by Email and Mint them for you Email: [email protected]
Erie Art Gallery reserves the right to refuse any work that is not aligned with our mission of diversity, acceptance, and ethics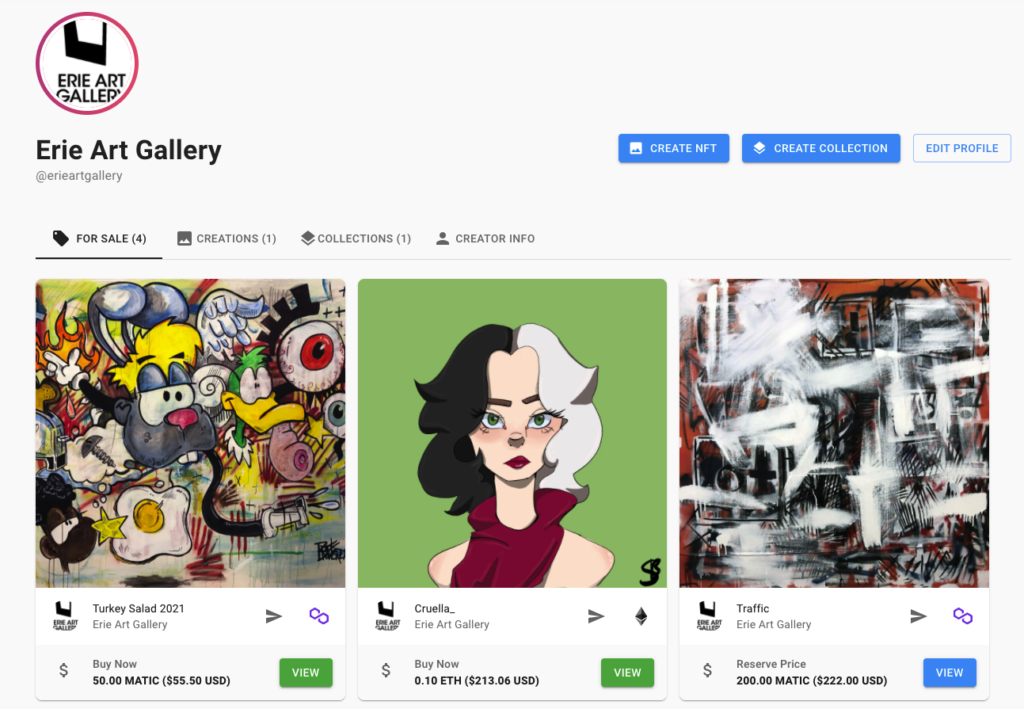 NFT Minting Services for at Risk Artists
More on the Blockchain Polygon: Polygon is a protocol and a framework for building and connecting Ethereum-compatible blockchain networks. Aggregating scalable solutions on Ethereum supporting a multi-chain Ethereum ecosystem..